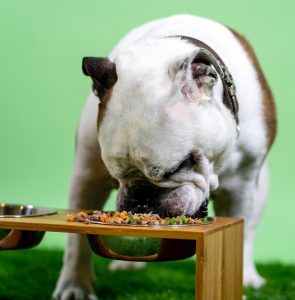 Grain-free diets have become increasingly popular in recent years, most likely due to the trend becoming popular in human diets as well. Grain-free simply means that the food was produced without any grains in the ingredients, such as wheat, corn, rice, rye, barley, oats, etc. These grains are usually replaced with other forms of carbohydrates like white potatoes, sweet potatoes, and tapioca starch. While this may be a great alternative for humans, dogs have vastly different nutritional needs than people do and we shouldn't always make the same nutritional choices for our pets that we do for ourselves.
Within the past 2-3 years, we have seen an overall increase in the occurrence of a potentially life-threatening heart condition called Dilated Cardiomyopathy (DCM) in dogs. DCM is when the left ventricle of the heart becomes weak and enlarged and, in turn, decreases the ability of the heart to pump efficiently. In time, this can also affect the other areas of the heart leading to a decrease in overall cardiovascular function. Most often it is characterized as a genetic condition in large/giant breed dogs. Typical signs of DCM include shortness of breath, overall weakness, coughing, fainting, collapsing, or even sudden death.
Since 2015, the U.S. FDA has received over 1,100 reports of DCM in dogs that are suspected to be linked to feeding grain-free diets, and in July 2018, they launched an investigation. In fact, the FDA has issued three alerts concerning the connection between grain-free pet foods and cases of DCM in July 2018, February 2019, and June 2019. While we do not know the exact cause, research is still being done by the FDA and most veterinarians and veterinary cardiologists are recommending pet parents discontinue these diets to hopefully prevent this devasting heart condition.
When selecting a food for your beloved pet, talking with your veterinarian is your best option to help choose a food that will be most beneficial to your animal's overall health and wellbeing. There are still many great brands out there to choose from that will help meet your pet's nutritional needs. Contact Willow Grace Veterinary Hospital today at 302-378-9800 to discuss your options to keep your furry family member as healthy as possible for as long as possible!