About
Every pet parent knows their pet is more than just an animal. They're wagging tails, belly rubs, treats, toys, and aloof side glances if you're a cat owner. At Willow Grace, we treat your pets like the family members they are.
Where does the name "Willow Grace" come from?
"Willow" — As a young child Dr. Stacey always had a love of Willow trees and dreamed of having one of her own to read beneath. In fact, every year for her birthday she asked to plant a Willow tree.
Willow trees symbolize strength, stability and withstanding the greatest of challenges, much like her journey to become a veterinarian and open the hospital of her dreams.
"Grace" completes our name because we feel so blessed to be able to share our passion and provide the best care for all of your beloved family members. We are grateful for this
opportunity and look forward to many years serving the community.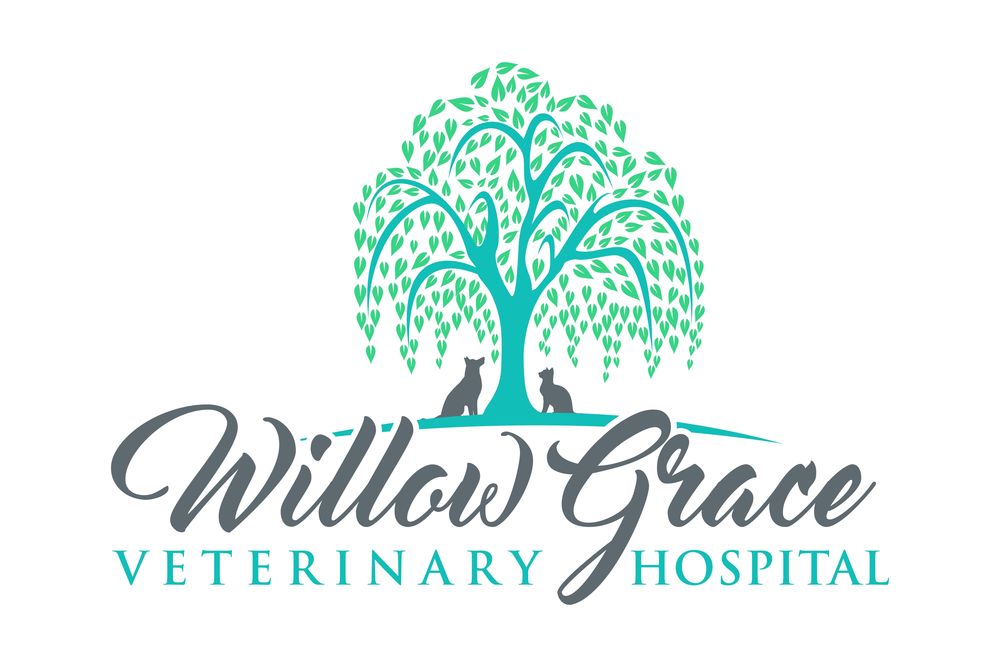 We understand the deep connection you share with your four-legged family member. That's because we're pet parents and veterinary professionals. We know just how much joy a pet can bring to your life, and we also know the challenges a pet parent can face. Our love of animals and desire to truly get to know every animal that walks through our doors makes our care unique.
We know the trust pet owners put in us, and how important and special your furry companion is. That's why we work so hard to be more than just a doctor; we want to be your trusted pet care partner. Your experience at Willow Grace will be friendly and warm, with smiles and belly rubs, biscuits, and purrs. And you'll have the peace of mind knowing your pet is receiving excellent medical care in a modern and compassionate setting. That's the Willow Grace difference.
Our hospital design is nothing short of unique. Willow Grace was designed with patient comfort and safety in mind. Using Fear Free concepts to create a calm environment, helps alleviate stress during visits. Cats enjoy their own waiting area and exam room, complete with a cat tree and Feliway diffusers (special pheromones for calming). Dogs enjoy partitions in the waiting area, Adaptil diffusers for calming and lots of treats!
Our hospital offers a comfort room, with a separate exit door while saying goodbye to a beloved pet.
Our innovative design and the use of glass windows, allows visualization of patients at all times to maximize safety. Separate cat and dog housing areas minimize patient stress during their stay. This hospital was truly designed with your pet in mind and allows us to provide exceptional care in a pet friendly environment.