New Patients
We have assembled a caring and knowledgeable team of veterinary professionals to provide the best possible healthcare for your pet. From routine checkups and vaccinations to advanced diagnostics tests, dental radiography, Willow Grace has your pet covered.
Welcome to Willow Grace!
We can't wait to meet you.
Once a year, you should take your pet in for a checkup. Our skilled veterinarians will check your pet from head to tail, and ensure your furry companion is in excellent health.
Please bring in any medical history on your first visit. If you've noticed a change or behavior shift, please bring in any notes you've made for sharing with our team. Don't have those things? No problem, we can work with whatever information you do have.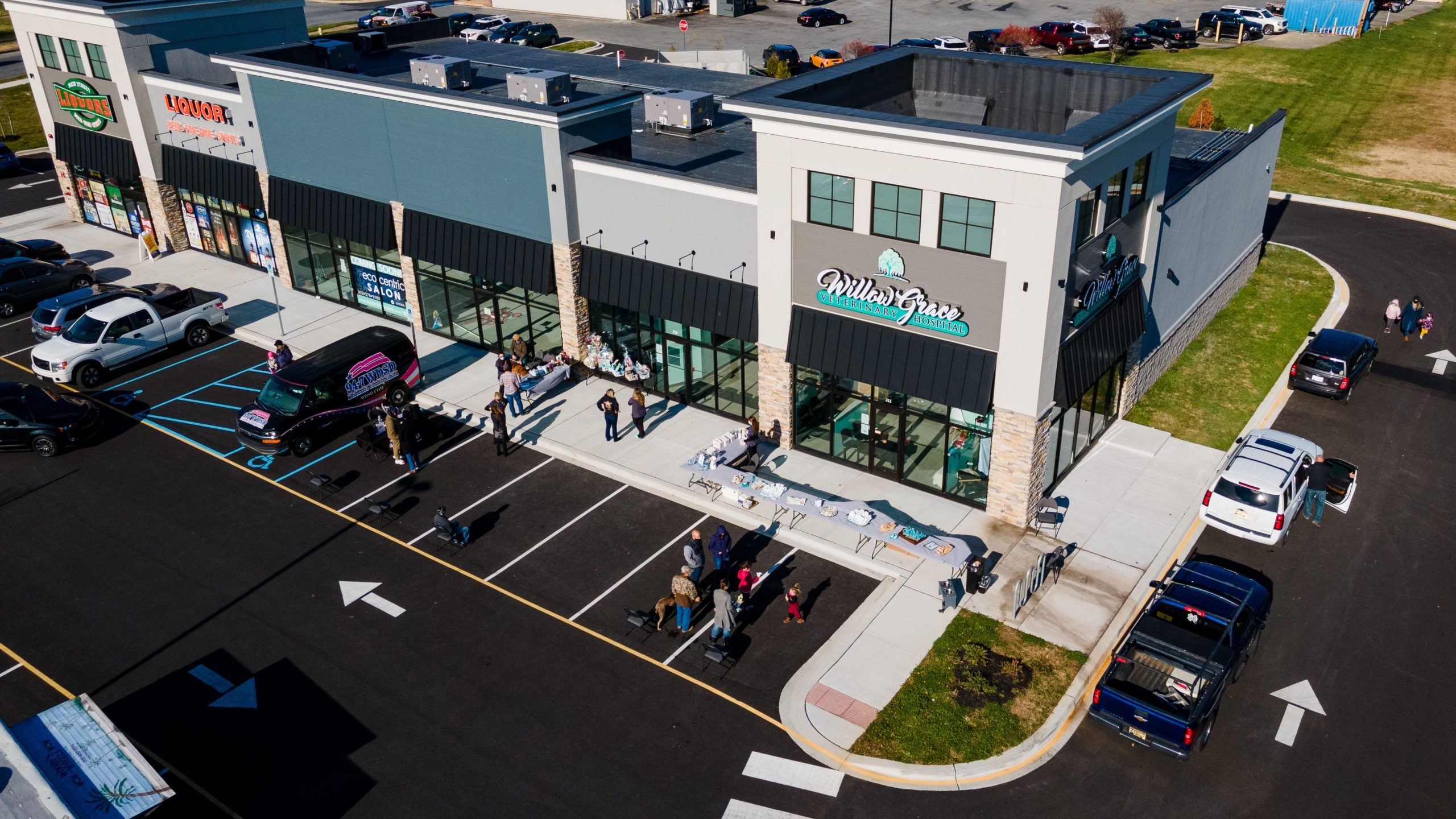 In preparation for your visit, please make sure we have the most up to date information and records available to best serve your pet. Your previous provider may require a call from you to release your pets' medical records. We can assist in requesting your pets records. Please provide us with the contact information for any providers in which your pet has previously received care. Alternatively, you may bring a digital or printed copy of your pets vaccination history.
If your pet experiences stress or anxiety visiting the vet, we ask you to fill out the Fear Free questionnaire and send it to our office before your visit.
FEAR FREE QUESTIONARE - Download & Print
We are happy to provide you with an estimate for all services upon request.
For your convenience, we accept debit cards, credit cards (Visa, Mastercard, Discover, and Care Credit) checks, and cash.
Full payment is expected when services are rendered.
Our offices are open:
Monday: 8:00am – 5:00pm
Tuesday: 8:00am – 7:00pm
Wednesday: 8:00am – 7:00pm
Thursday: 8:00am – 6:00pm
Friday: 8:00am – 5:00pm
Saturday: 8:00am – 3:00pm
Sunday: Closed
If your pet requires emergency or urgent care after hours, please contact the Blue Pearl Christiana at 302-322-6933.
If you have any questions or comments about how we can care for your pet, please contact us today.