Welcome to Willow Grace Veterinary Hospital Your Veterinarian in Delaware
Willow Grace Veterinary Hospital's goal is to provide you and your pets with the best veterinary experience possible.
Willow Grace is Delaware's newest neighborhood vet! We are a comprehensive and modern veterinary hospital dedicated to caring for your four-legged family member throughout his or her life. From routine checkups and vaccinations to advanced diagnostics tests, dental radiography, Willow Grace has your pet covered.
We are conveniently located at 311 W. Main street in Middletown, and can't wait to meet you and your pet!
CONTACT US
We are proud to be a Fear-Free Certified Hospital.
What is Fear Free??
Fear Free is the concept of practicing veterinary medicine that involves the reduction of feelings of stress in our patients which in return will result in a better experience for all involved — including pets, owners, and the veterinary team. The Fear Free Veterinary Certification Program teaches veterinary healthcare professionals how to eliminate fear, anxiety, and stress for happier patients, more compliant clients, and safer veterinary healthcare teams. "We pledge to hold each pet's emotional as well as physical wellbeing in mind at all times as we provide care for them, realizing that it's not possible to treat one without the other." -Fear Free Pledge
About Us
We understand the deep connection you share with your four-legged family member. That's because we're pet parents and veterinary professionals. We know just how much joy a pet can bring to your life, and we also know the challenges a pet parent can face. Our love of animals and desire to truly get to know every animal that walks through our doors makes our care unique.
READ MORE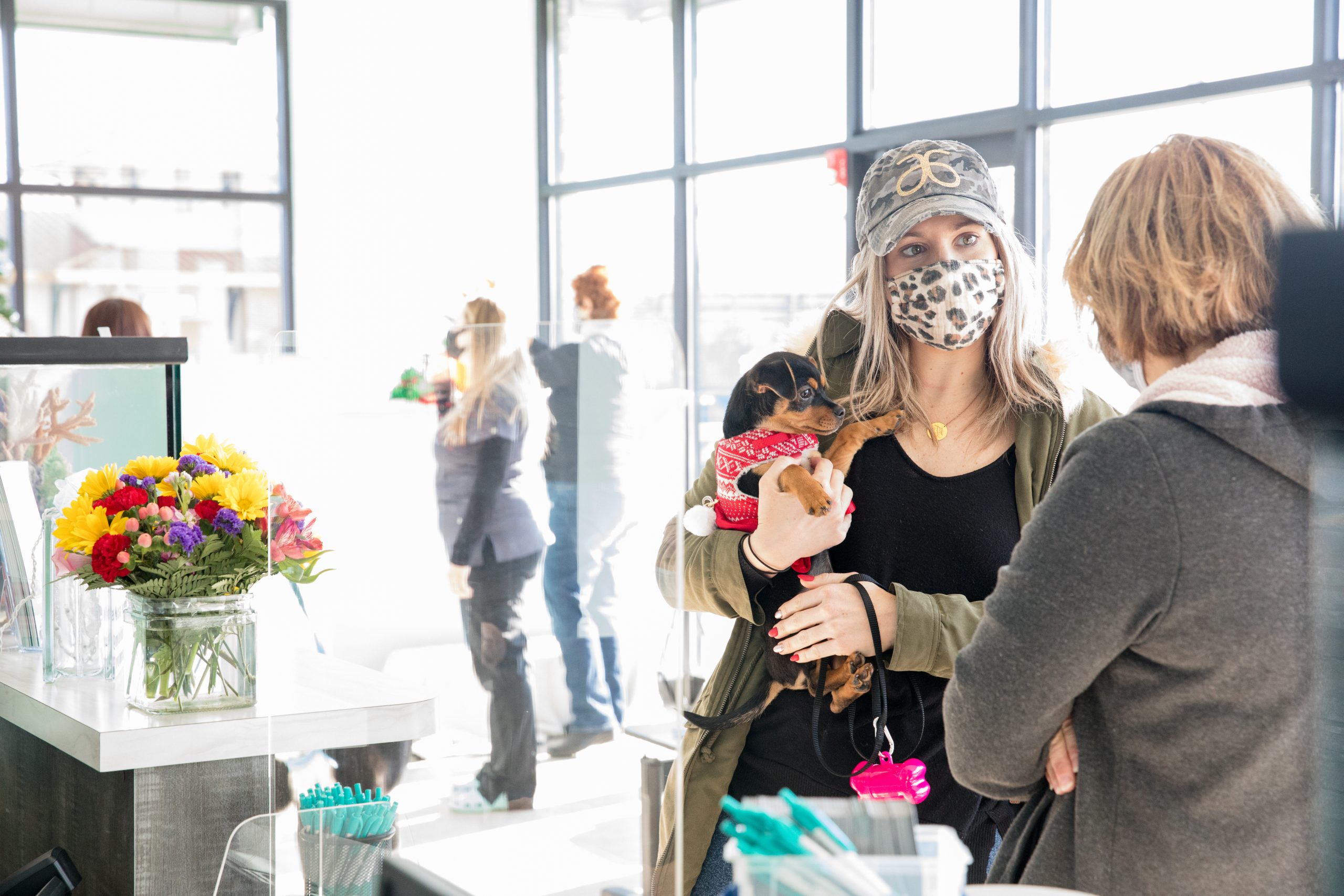 Welcoming New Patients!
New to Delaware or the Middletown area? Recently welcomed a new furry four-legged addition to your family? Or, maybe you're looking for a friendly neighborhood vet who thinks your pet is as adorable and important as you do?
Give us a call or stop by and visit! Our friendly and experienced team of veterinary professionals can't wait to meet you!
READ MORE
Client Testimonials
Virginia Simpkins
2022-05-12
We had such a great experience with everyone at Willow Grace Veterinary Hospital! The receptionist knew it was Sam ( our Golden Retriever) as we walked in the door, the Vet Tech was very friendly and cuddled and greeted him warmly. She had his records from our previous vet and went over everything with me. The Vet (Dr Stacey) was really good with Sam. She didn't rush through his physical exam , she took her time and all the while talking to me about him so she could get a full picture of his almost 11 years. I am going to tell everyone about Willow Grace Veterinary hospital !!!!! In 1 visit I have total confidence in this practice. Thank you Dr Stacey and your staff!!!!
Jen Allegretti
2022-05-04
I love Willow Grace Vet and the fear free environment. My senior dog feels extremely comfortable with all of the staff and both Dr Stacey and Dr Sharkey are amazingly attentive to my dog.
Great staff…beautiful atmosphere. I am so glad we were referred to Willow Grace. The entire staff made us feel welcome. I will spread the word in Smyrna!
Professional, Clean & Knowledgeable
Friendly and caring staff!
Nattallie Masso
2022-03-24
Amazing!! Clean, professional, and caring. Every person Ive met from the doctor to the staff are wonderful. I've recently started coming to Willow Grace for my furbaby after a recommendation. Today my pup was unfortunately attacked by another dog, and even though they were close to closing they took her right away and thought of her first. Highly recommend.
Patrick Murphy
2022-03-24
I can't say enough great things about Willow Grace. My cat got sick and they took me in for an appointment right away. When I got there the staff was so welcoming and there was barely a wait to see the vet- even though they were clearly busy. Everyone I interacted with was so knowledgeable, helpful, and kind. Dr. Stacey and Liz, the vet tech, were top of the line. When I called back with questions (multiple times) after we left, someone was always there with a quick answer. They made a very stressful time a lot more bearable, for me and my cat- thank you!
sherri collier
2022-03-19
The entire staff is amazing. Have been there for me for regular vet checks and 2 emergencies. They treat you like part of the family. Very clean both in the waiting area and in the rooms. Love the personalization of the sign in the room that you have your appointment. Always give me a next day follow-up call.
Get In Touch!
Contact Us With The Form Below
Get In Touch!
Contact Us With The Form Below