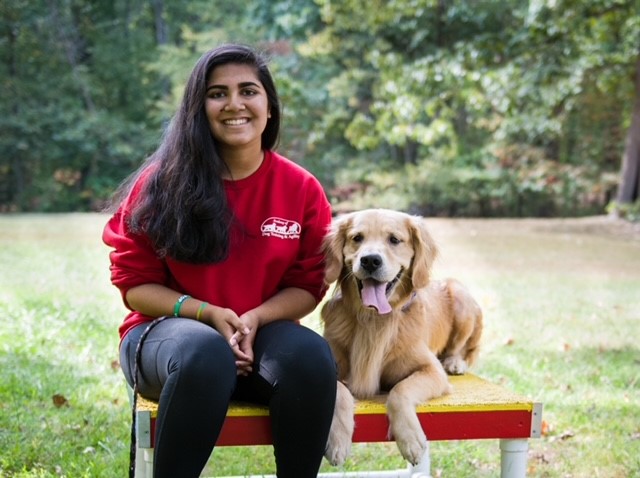 Asha was born and raised in New Jersey but moved to Delaware in 2015. She has been involved in the pet industry since then, first as an assistant trainer at a local dog training facility, and then as an employee at a local pet store chain.
As such, she has vested interest in all things relating to animal behavior and pet nutrition. Asha recently got accepted to the Karen Pryor Academy Dog Trainer Professional Program and will earn her dog training certification (KPA-CTP) by the end of 2022. She is also currently going to school to get her Bachelor of Science degree in Pre-Veterinary Medicine. Asha is thrilled to join the team at Willow Grace Veterinary Hospital. The Fear-Free initiative is very important to her, and she loves how important the initiative is to the rest of the team as well. Asha strives to give clients and patients the highest quality experiences and to cultivate long-term relationships with clients and their families.
Asha is lucky enough to enjoy the company of four pets: two golden retrievers named Kaizer and Eden, and two cats named Claude and Slink. In her free time, Asha enjoys hiking with her dogs at local state parks, and training them primarily in agility, rally, and conformation. Both dogs hold trick dog titles and Canine Good Citizen certificates as well.