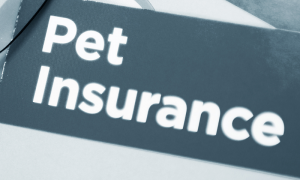 No! A pet wellness plan helps pet parents afford routine, preventive veterinary care. Pet Health Insurance covers unexpected illnesses and injuries.
As pet parents, we know you want the absolute best care possible for your loved one. Combined, a Pet Wellness Plan and Pet Health Insurance can increase the affordability of veterinary care drastically. So, what's the difference between a Pet Wellness Plan and Pet Insurance?
Pet Wellness Plan
A wellness plan helps pet parents afford routine veterinary expenses, like vaccinations, heartworm tests, and annual bloodwork. Every pet deserves the best in preventive care, and a wellness plan allows pet parents to spread the cost of routine veterinary visits out, resulting in a low monthly payment as opposed to a lump sum at the time of care.
Pet Health Insurance
Just like your health insurance, pet health insurance helps you plan for the unexpected. Covering up to 90% of covered costs for things like illness and injury, Pet Health insurance allows you to focus on your pet's health and less on treatment costs.
We know a well cared for pet lives longer and happier lives, and Willow Grace is pleased to offer pet wellness plans to Delaware pet owners. We also encourage pet parents to explore insurance options. We can help guide you in selecting a carrier best for you and your pets' needs. To learn more, give us a call or inquire at your next visit.