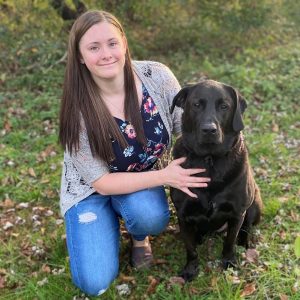 Samantha brings an extensive Client Services background. She has years of experience at a specialty and emergency hospital as well as a large corporate call center. Samantha connects and understands the bond between our clients and patients. She displays great compassion and empathy in every situation. Samantha excels with her attention to detail, ability to multi-task and teamwork.
Samantha is presently attending classes to obtain her business degree. She continues to desire to grow and learn every aspect of the veterinary hospital.
Samantha enjoys spending time with her husband, adorable son, and family. She has a handsome, energetic Labrador Retriever named Gunner.
Samantha looks forward to greeting you and your furry family members. She will ensure that you have a positive experience at Willow Grace Veterinary Hospital.