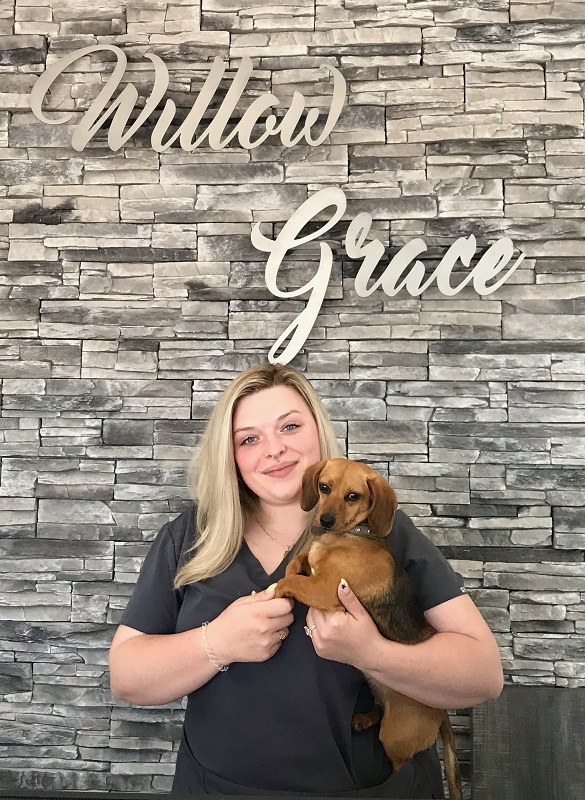 We would like to welcome Erika Phelps to our Willow Grace Team.
Erika has been a Delaware resident all her life and comes from a blended family of five siblings. She brings 8+ years of client service experience and a passion to make our clients happy. Erika married her best friend, Justin, in 2020 and has two sons, Haden and Carsen, and a daughter, Ariana. She has a 2yr old adorable dachshund named Millie and a 10yr old awesome Labrador named Kota.
During her extensive client services career, Erika took pride in making sure her clients received an outstanding customer experience. She enjoys creating those long-lasting relationships and was seeking the opportunity to make an emotional connection with clients and patients. She knew that she needed to find a team that believed in the value of teamwork and dedication to the client. This is what brought her to Willow Grace. She is now the empathetic and compassionate voice you hear when you call our hospital.